Director: Sharan Sharma
Caste: Janhvi Kapoor, Pankaj_Tripathi, Angad Bedi, Ayesha Raza, Vineet Kumar Singh and Manav Vij
Run Time: 104 minutes
IMDb ratings: 4.8 (don't go by this)
Friyay' Take: Do Keep this in your watchlist
Story Line: Biopic of Gunjan Saxena, depicting sexist hurdles on her way to become the first woman pilot in Indian Air Force services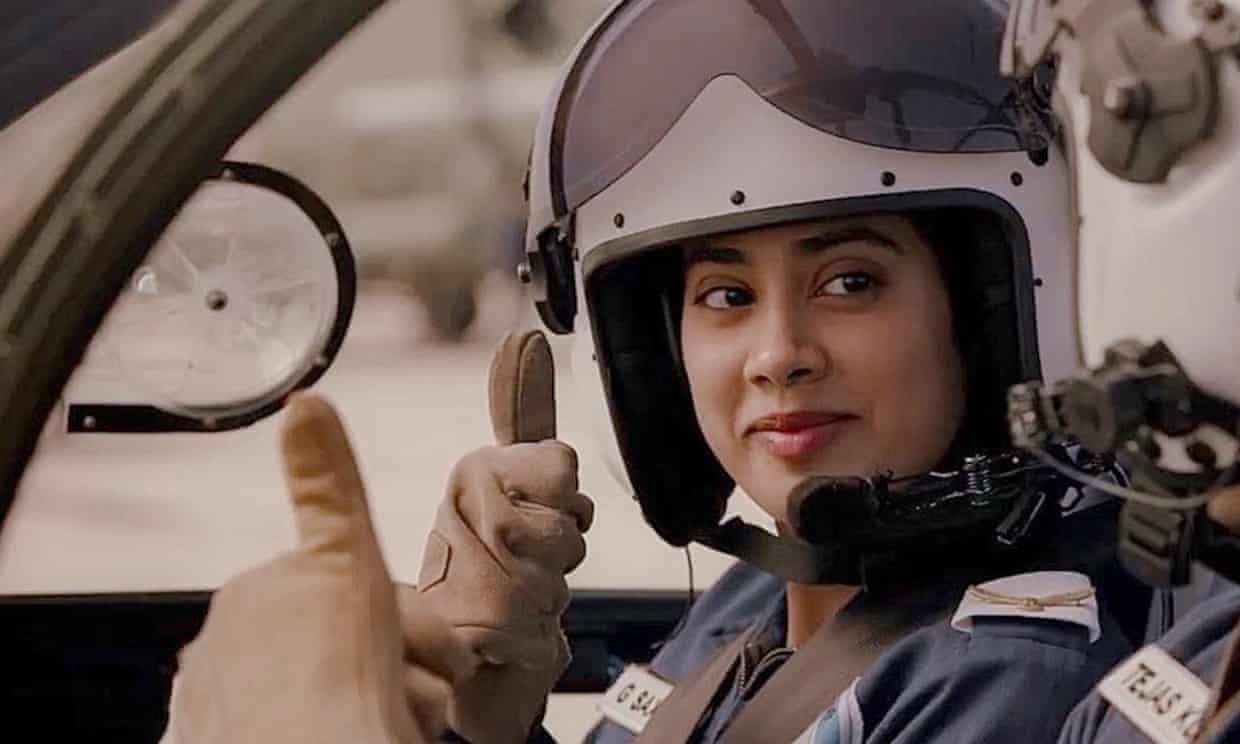 Janhvi Kapoor starrer movie 'Gunjan Saxena: The Kargil Girl' is being recognized and appreciated all over the social media. The movie starts with the Gunjan Saxena's journey and continues with her contributions in Kargil War. She is the only woman from Indian Air Force who contributed in Kargil War and first woman Shaurya Chakra awardee.

The story is depicted in a crisp screenplay, impressive performances, sturdy dialogues, magnificent direction and cinematography. Throughout the movie Jahnvi Kapoor's acting is very convincing and impactful. Although there was still room of improvement while she showed her sorrowful emotions. But overall she was successful in making an impression of Gunjan Saxena.
Pankaj Tripathi nailed the father's character in the movie, he is supportive and never differentiates between his daughter and his son. One cannot help but laugh at sometimes and cry the other.
"When Aeroplane doesn't differentiate who is flying it then who is you to differ" – Gunjan's father to her daughter when her brother tells her that pilot profession is only for men
Gunjan Saxena's brother, played by Angad Bedi, is a praise worthy performance. He seems to be concerned about her sister, be it dancing with her at a party or being concerned about her safety. He is not so supportive of her sister becoming a pilot and is fearful about the social norms.
The movie has portrayed misogyny and sexism faced by Gunjan at the Udhampur airbase. The movie depicts her challenges with the lack of women washrooms and changing rooms. In one of the scenes of the movie where Pankaj Tripathi tells her daughter (Jhanvi Kapoor) that the solution is not to shut yourself in a cage, but to break freely and fly. Gunjan does exactly that, she breaks her cages and fly away.
Towards the end of the movie patriotism is at its peak. Kargil war scene is shown and Gunjan's contributions are depicted. The movie sends the message of equal rights for everyone irrespective of their gender.
Although 'Gunjan Saxena: The kargil Girl' would have been a huge success if released in theaters. Neverthless, this movie fills you with motivation. Our Take is to do keep this in your watchlist.
For more amazing recommendations download our app friyay and go through our other amazing blogs.
What makes Shakuntala Devi a must watch? | Review
On Dil Bechara Day, here are some of the best Romantic Tragedies from Bollywood